The registration and score reporting services on this website will be temporarily unavailable on Tuesday, October 11, 2022, between 7:30 a.m. and 2:30 p.m. eastern time, for system maintenance. We apologize for any inconvenience. Online-proctored exams scheduled during this time will not be affected; however, there may be a brief period where appointments may not be started. If you cannot begin your appointment, please wait a short period and then try again.
Preparation Materials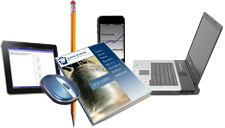 Preparation materials are available for every test in the PECT program. Select a test from the dropdown list below to access the preparation materials for that test, or choose a product from the categories below.
Prepare for the Test
Videos, Tutorials, and Additional Resources